Kate Winslet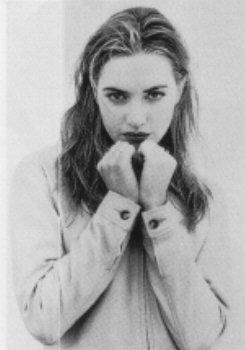 I first saw Kate in Titanic, I'd actually never even heard of her before,

but she stunned me (and everyone else) with her excellent performance in Titanic. I also saw her in her other movies, and she is just as impressive as ever! I think she's a wonderful actress and I hope she keeps making movies for a long time!

Some of my fave Kate Pics:

So pretty / What a smile! / Classic / From that romantic scene / Nice pic

Titanic
Hamlet
Jude
Sense and Sensibility
A Kid in King Arthur's Court
Heavenly Creatures

and her new one coming in summer '98
Hideous Kinky

More people coming!